Last Wood
Pre-Alpha Test Invitation!
---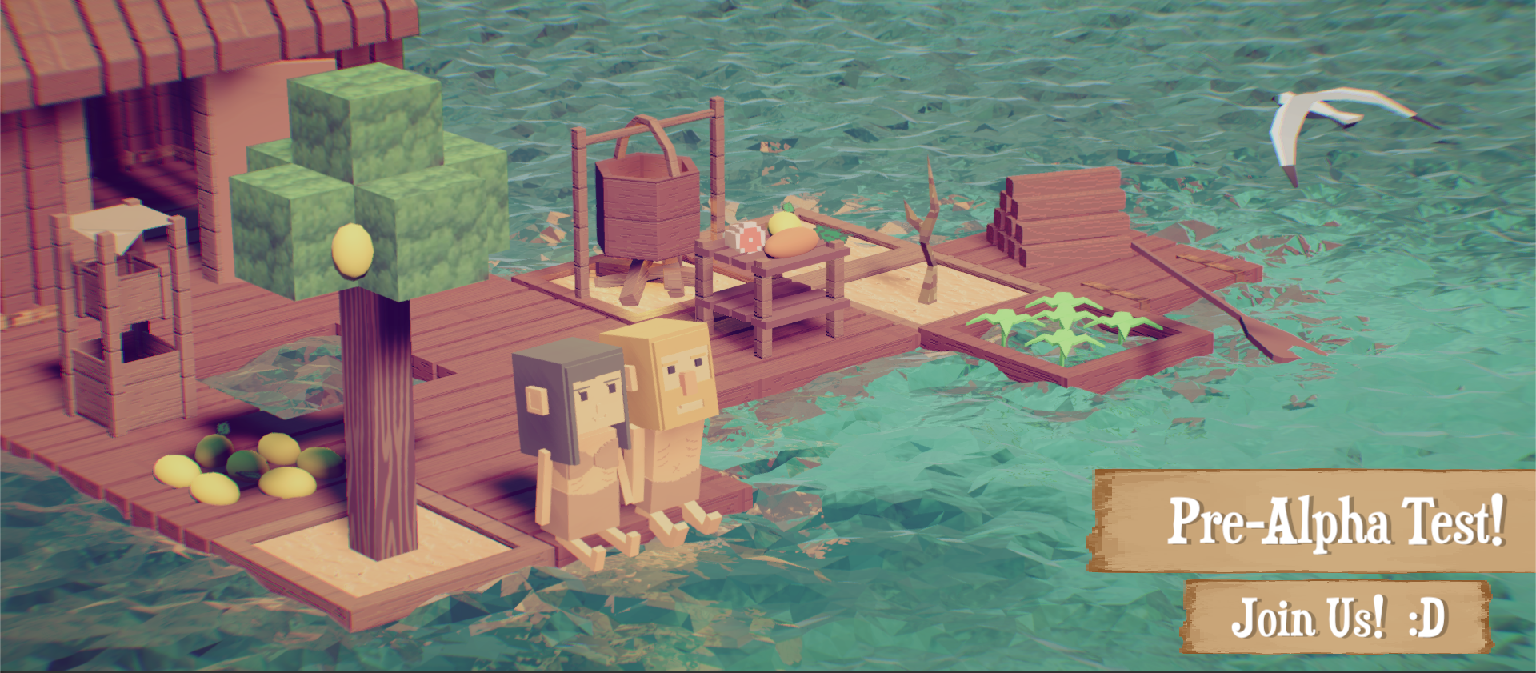 Greetings, survivors!
Since last year we published Last Wood on itch, we've received insane support from your guys.(270 k+ view and 120 k+ download, lots of awesome videos)
Finally, we've finish most features we promised before and we are starting a Pre-Alpha Test!
Which includes:
Character with different appearance, personality, trait and skill.
Realistic ocean survival: buoyancy, storm, septicemia, planting, sea life...
Nearly 100 kinds of building to build and 150 items(70+ can be craft).
Random events in a post-apocalyptic water world. - Bugs / Glitches. :)
If you want to take part,just send us an email at: justusgamelab@gmail.com (Tell us your nickname on itch.io is better)
We'll send you a game key and our Discord channel if you are chosen ( Every Sunday when we update a new version). Chat with us anything about the game.(Ideas/Suggestion/Feedback/Localization support and etc.)
Best wishes, Last Wood
Comments
Log in with itch.io to leave a comment.
Awesome, game looks really nice! Maybe make the buttons more interactive on the home screen :)
ok i didn't get a key well i knew that but if anyone is still playing now can you stream it and put a link up i would love to watch and see all the new stuff in the game
please and thank you
I'm not sure if you guys remember me but I was he guy who was here near the beginning of the game (before and above 0.1.3)I was the guy who gave you the ideas like the seagulls. I'm amazed at how far you guys have gone with the game, I think I might start getting involved with the game again
Of course we do, hah :)
We've sent a mail to your gmail, check it please. :)
Hello there :) I'm seeing the webgl version of your game spreaded on gaming websites, so I though would it be possible to have a zip pack of the webgl in order to be hosted and published to Y8.com website? I'd love to see a light version of your game shown in there, which could additionally spread the word and promotion for your steam version (assuming that's your main platform?)
looking forward hearing from you!
Zoki
this is to anyone with a key i may not get one but would still like to know .
so how is the game ?
what new ?
i sent you guys an email! i hope i get chosen
Awesome. Hope I can help you guys make the game better. Been waiting for this for months now :)

i need a tutorial for this game?
Hey, Devs are working on a tutorial :)
opened the game made a few buildings and couldnt do anything at all except cut the tree....

There are lot of buildings to construct ingame and others things to do :) Survival game :)